CREATORS
The BUSY Foundation believes that Entrepreneurship and the drive to want to create a business from a passion is a characteristic that should be celebrated, and supported. BUSY provides $20,000 to student ventures and pitch competitions on an annual basis, as well as regularly attends meetings to offer mentorship and guidance to entrepreneurial students.
Student ventures supported by the BUSY Foundation
Below are some of the local Calgary student ventures that the BUSY foundation has awarded funding to since 2011, and are now thriving contributors to our local business community:
TLink is a lightweight Bluetooth Device that pairs with your smartphone to give you accurate front, middle, and back yardages to the green as well as hazard yardages. It is also works as a fitness tracker that tracks your steps, calories, and distance walked on the course. With over 40,000+ courses worldwide, TLink has you covered no matter where you play.
Smoke Barrel started as an idea to combine the best of wine and food. With this in mind we built our first wine barrel smoker on the deck of our cabin and after countless lake side pulled pork sandwiches we decided it was time to share our experience with the world. Smoke Barrel offers premiums wood chips, smokers and accessories for BBQ perfection.
Listed Motors is a local YYC virtual car market. We're a team that's dedicated to helping you fall in love with a quality car at a fair price.
Home by home, garage by garage; we're on a mission to revolutionize the used car market.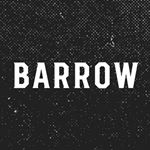 Barrow Espresso
An independent micro-cafe owned & operated by MRU student, Ryan. Located at the Bissett School of Business at MRU Monday-Thursday 7am-1pm.